CHKidz
Children from Birth to 6th Grade!
Partnering with Parents
We partner with parents to help them as they lead their children, share the message of grace, and guide them towards Life in Christ!
CHKidz Sundays
WeeWorship
8:25 AM
& 11:00 AM
Worship for Preschoolers
Sunday School
9:45 AM
Aged-based classes for
Pre-K - 6th grade (Gospelproject)
Children's Worship
11:00 AM
K-3rd Grade
(Orange:252KIDS)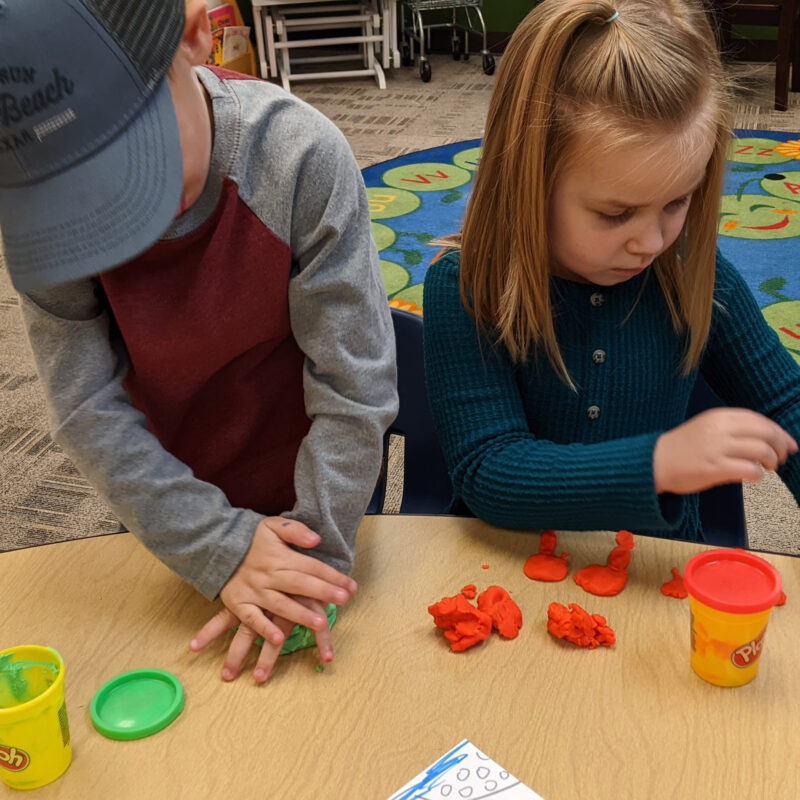 WeeWorship
A time of high-energy preschool church. Preschoolers (ages 2-4) learn exciting biblical truths and sing fun songs while their parents are in the Worship Center.
Mommy & Baby Room
We are pleased to offer a comfortable place for mothers to soothe and care for babies while they watch our Livestreamed services. This room is conveniently located next to the Women's restroom on the West side of the Worship Center.
Children's Worship
A fun and high energy worship service for our kids (Kindergarten – 3rd grade). We meet during the 11:00 worship hour each week to learn biblical truths about God's grace and Life in Christ. Your kids are sure to enjoy our engaging worship, age-appropriate lessons, and friendly small groups!
Fifth Sunday Family Worship
Every fifth Sunday our two services combine into one Family Service. We also bring all the children to worship with their families. To help them, we provide Children's Worship Guides and coloring sheets so they can connect to Pastor Jason (Pastor Baldo to many of us) as he is preaching.
CHKidz on Wednesdays
6:00 - 7:30 PM during our Spring & Fall Semesters
TeamKID!: Grade School Ministry
Disciple kids with TeamKID! This is a fun, high-energy ministry that encourages kids to know Christ and to grow in a relationship with Him. We will learn about Missions from all over the world, Bible story/Bible memory, Recreation, and the opportunity of doing missions within the Tyler Community.
TeamKID is designed for Kids in Discipleship! It features Bible memory games and application of Bible truths, engaging missions videos and activities, and fun activity-based learning all while helping your kids grow to be more like Jesus.
456 ZONE: Preteen Ministry
456 ZONE is for our 4th-6th graders who are learning about their Identity in Christ, Who has God created them to be, why God created them, how they can share kindness towards others, how they can serve in our community, how they can serve in their homes, and how they can show compassion to others.
*Nursery-Pre-K is available in the preschool wing during our Wednesday night classes.
Fun Activities and Events
Kids Night Out: Fun Friday nights, 2nd Friday of every month for kids to allow their parents to go on date nights (during the school year)
Family Fun Nights: family games, movies, dinner nights out with church family! (Check the Hub for upcoming dates)

Easter Eggstravaganza: March 30, 2024
Vacation Bible School: June 10-14, 2024
God's Kids: Music camp (K-6th) July, 2024
Preteen Camp: summer 2024 info coming soon
Fall Festival: October 26, 2024 (2-4pm)
Volunteer Opportunities
CH KIDZ:
Sunday School Teachers. These co-teaching positions are coordinated on a rotating schedule.
Children's Worship: Care for children while parents attend service. All preparation is done for you; you just get to enjoy an hour of smiles and songs! Volunteers are on a six to eight week rotation to serve during the 11:00 a.m. service.